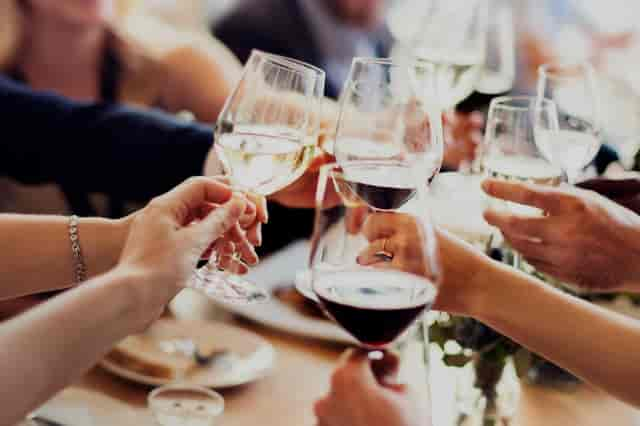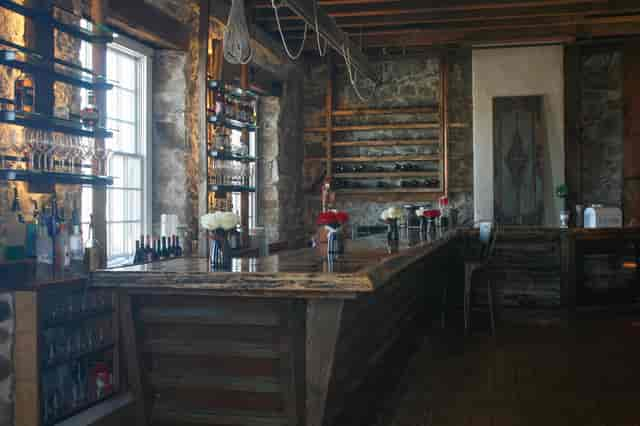 PRIVATE PARTIES AND EVENT SPACE
Complimentary Amenities
• Black or white linen table clothes and black napkins (choice of napkin colors available upon request)
• Tables are set with linen, silverware, water glasses & candles
• Hostess will greet you upon arrival and direct you to the private room
• Private bar with professional bartenders
• Bands/Dj's, cakes, photographers, etc. are readily referred upon request
• Complimentary valet service on Friday & Saturday nights
• I-POD/MP3 ready
• Private deck access
Procedures & Requirements
Menu Selection & Fees

• Menu prices subject to change and must be finalized 7 days prior to event
• Seated dinners & buffet up to 30-45 people (depending on room setup)
• Cocktail parties with passed hor d'oeuvres up to 80 people
• Cash bar parties will have a mandatory bartender fee of $100.00 for the duration of the event

• Deposit – A room rental deposit of $350.00 is required when booking an event to secure the date. The deposit will be deducted from the final bill.
• Hours – The room is available for up to 6 hours; all parties must be vacated by 1:30am.
• There is a $1.00 per person charge for cutting and service of any cake not provided by Cork Wine & Tapas Bar.
• Cork Wine & Tapas Bar is not responsible for wedding/birthday envelopes (or cash) left behind. Gifts and envelopes are the responsibility of the party.
• Any favors, decorations, centerpieces, etc can be brought in the day before the party and boxes should be labeled with the party name.
• Your baker and florist can schedule delivery with the event coordinator for the day of your party.
• Room decorations beyond our normal setup are not the responsibility of the staff, such as assembling centerpieces, decorating tables, cakes, etc.
• Final orders are taken 7 days prior to the event; Final guest count is taken 3 days prior.Cork Wine & Tapas Bar will charge full price plus gratuity for "no shows".
• All items for a party or wedding must be removed by the party immediately after the function. Cork Wine & Tapas Bar is not responsible for any items left in the building, or for any items that are not packed properly.
Stipulations
• Cork Wine & Tapas Bar must receive prior notification and approve all entertainment scheduled to perform in our function room.
• Open Bar is limited 2 drinks per person at a time
• Cork Wine & Tapas Bar will provide all food items, non-alcholic and alcoholic beverages.
• Massachusetts state law prohibits any outside liquor or liquor being brought onto the premises for distribution. Cork Wine & Tapas Bar complies with all 
• Massachusetts state laws in regards to responsible service of alcohol.
Deposits, Final Payment Requirements & Cancellation Procedures
• A party hold may be placed on a date for 1 week. Party must be confirmed by a signed contract & deposit to secure the date.
• A $350.00 room rental deposit is required for all parties reserving the private room. Weddings are required to provide an additional $300 deposit 30 days before the wedding. 
No food will be ordered or prepared until required deposits are received. All deposits are deducted from your final bill.
• An event may be cancelled up to 2 months prior to the function date and will be reinbursed 50% of the deposit amount. Cancellations after the 72 hour mark will 
forfeit the entire deposit.
• We will charge full price plus gratuity for "no shows".
• Payment in full is required at the completion of your event. Final payment may be paid by cash or credit card only.
• All food and beverage items will be added a Massachusetts sales tax of 7% and 20% gratuity.